As the Houston economy gradually improves, retirees, first-time home buyers, growing families and investors are actively seeking great deals on real estate in the most popular cities around Texas.
Message from Bob
"What a joy and privilege it is for me to help you sell or buy your home or property! As a seasoned professional, I welcome the challenges that come with marketing, negotiating and closing on selling your home. Or for you as a buyer to find that perfect place you can be so proud of. Rest assured that I'm with you every step of the way!"
-Bob Ochterbeck
How our team works
---
---
As a home seller, your needs are simple: pricing your home at the property's fair market value and selling it in the desired time period with the least amount of inconvenience to you and your family. Bob delivers on all three counts! Country home and acreage properties? Bob has sold them. Subdivision or acreage lots? Bob has sold them. Traditional homes, contemporary homes, luxury homes—yes! In Magnolia or anywhere else in Houston, you need an agent who knows the housing market, home values, and recent sales trends to guide you, explaining clearly every step in the process. We will suggest the best strategies for preparing your Houston home, luxury home or property for sale, and we use the high-tech comprehensive marketing programs that will aggressively promote your listing daily to millions of people around the world. Your home will be found online in all the major search engines by potential buyers. We post your listing to the national syndicated real estate sites and use social media to drive traffic to your property. We believe that more potential buyers mean a higher sales price for you!
Schedule an appointment now and let's discuss why we should be your listing agent for your home or property in Magnolia or the greater Houston area. If you're not quite ready to sell just yet, we will be happy to send you automatic updates on the new listings and closed sales for your neighborhood so you may keep on top of the market in the meantime. You can also check our sold homes and view the latest sales online on this website.
Bob Ochterbeck and his team have been selling real estate in the greater Houston area since 2003. As a local agent with experience and knowledge, Bob has put together this comprehensive online housing guide to help you find the very best real estate deals in the Houston area. This state-of-the-art technology lets you search for all the available listings in Houston and the surrounding areas, including foreclosures, short sales and open houses, right here on this website.
With skills and expert knowledge in the local Houston real estate market along with the track record of working with scores of clients across Houston and delivering successful results, Bob and his team can help you find the home of your dreams at the right time and within your budget.
Bob and his team will help you find the best of the properties in Magnolia, Houston, and the surrounding areas with their firm negotiation skills, extensive network and creative working strategy. So please, have a look around this website, and contact Bob with any questions you might have about the local housing market or his services. Whether you are looking for a modest starter home or a multi-million-dollar estate, we assure you that his team is dedicated to helping you find the perfect Houston home to suit your lifestyle and budget. You will find our real estate website loaded with buying information and tools about all the Houston area homes and other properties, established communities, luxury homes, vacation properties, country club homes, high-rise condos, penthouse condos, foreclosures, "green" real estate choices, retirement homes, great neighborhoods, plus assorted other smaller communities and local amenities that will enable you to make informed buying choices.
If you're a home buyer, you want a REALTOR® who understands what you're looking for in a home and can quickly find several you can view within the area and price range you want, but also gives you the facts about the current real estate market. You may be a first time home buyer and need advice on a favorable mortgage. Perhaps you're a growing family "upsizing" and interested in master planned communities and neighborhoods, including information on the quality of schools, property taxes, and the safety and security of your family. Or maybe you're a respected veteran who wants to take advantage of your hard-earned VA Certificate of Eligibility or Texas Veterans Land Board opportunities. Or you may be looking for an active adult age 55+ community and need recommendations for a good fit. Bob and his team are trained in these areas, and much more!
Bob and his team are the Houston Real Estate Experts You Can Trust!
Bob Ochterbeck is Owner/Broker of Good News Bob Team, based in Magnolia, Texas.
About Bob
---
---
"Good News Bob" Ochterbeck is a genuine native Houstonian who has lived in the Houston area all his life. At age 15 he began working summers for the automotive accessory business his dad started in downtown Houston in 1946, Ochterbeck Distributing Co., Inc. After graduating from Memorial High School, he then earned his 4-year business degree from TCU in Fort Worth, and immediately went to work full time for the family business, although his passion was real estate. For many years he and his brother Lloyd managed the company, eventually expanding to five locations around the Houston area.
But eventually the lure of real estate drew him to obtain his salesperson's license in 2003 where he started his career at Keller Williams Realty of The Woodlands. Applying his training and Keller Williams' methods, he quickly grew his business as he developed a reputation for integrity while working patiently with his clients through every step of the selling or buying process.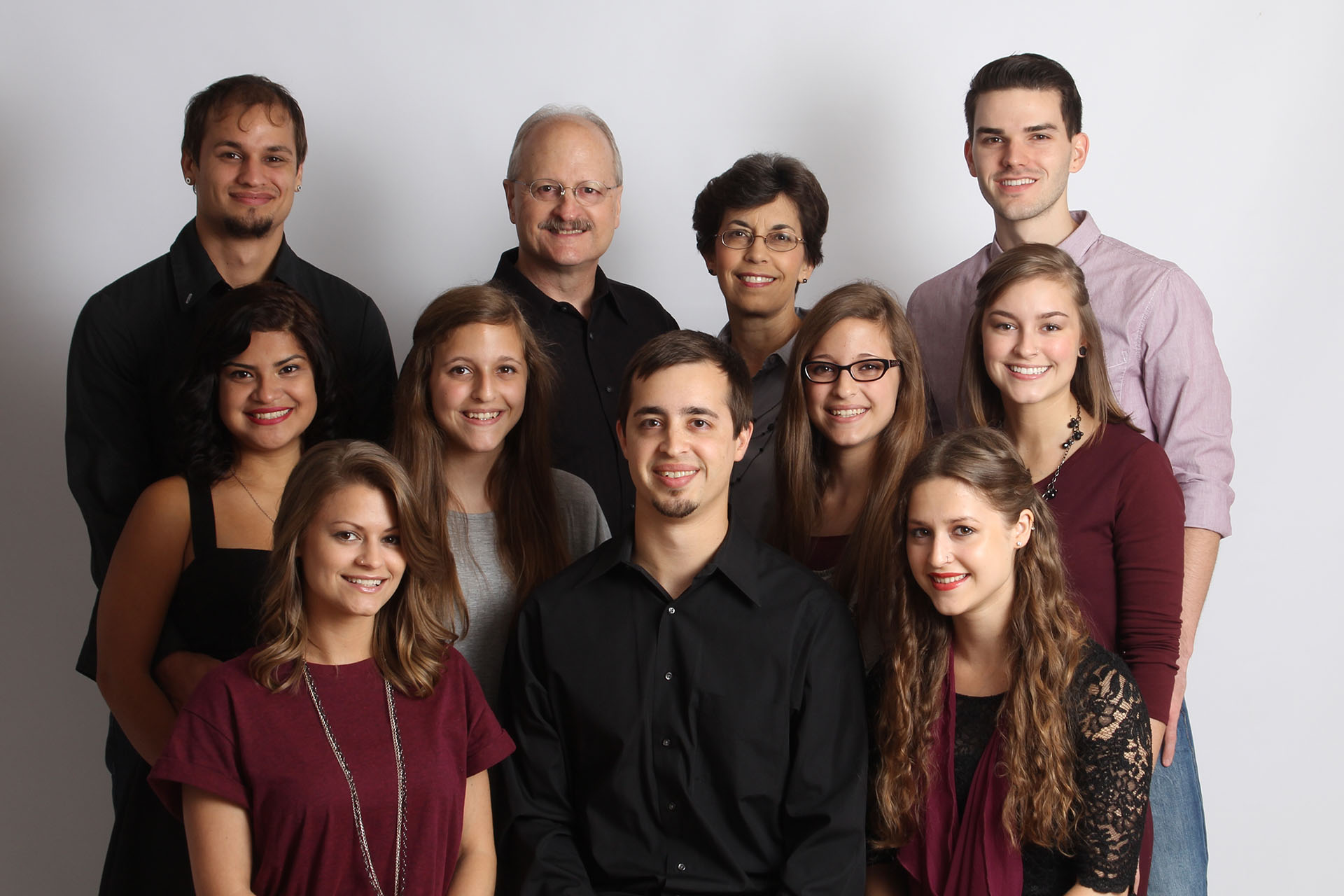 What Makes Bob Ochterbeck Different?
---
---
In addition to knowing the real estate market, the trends, and how to negotiate a contract to his client's advantage, Bob is highly tech savvy. He uses cutting edge technology and social media to market his listings for sellers and find properties for his buyers. In fact, Bob has earned the Houston Association of REALTOR® Social Media Professional (SMP) designation.
Bob is also known as an expert communicator. He carefully breaks down each step of the buying or selling process for you, his client, so those steps can be easily understood. And he keeps you engaged in the process so you can make knowledgeable decisions you can be confident of!
And, simply stated, Bob loves people! He always has a genuine concern for the best interest of each of his clients, no matter their position, wealth, or status. He will take care of you, too!
As mentioned, Good News Bob has taken classes on social media marketing and has earned HAR's Social Media Pro designation. His clients thus benefit from the latest cutting edge technologies for marketing listings for his sellers and researching available properties for his buyers. Bob also maintains a current database of area REALTOR® email addresses for more effective direct marketing of his listings than most agents offer.
Bob and his beautiful wife Jane have home schooled all seven of their incredible children, two of whom are married. Their oldest son Jonathan works full time in Houston and is a graduate from the University of Houston with a degree in chemistry. Their daughter Julie is a missionary to Belfast, N. Ireland, U.K., bringing the love, hope, and healing of Jesus Christ to the troubled youth of that nation. Son Jeremy works offshore in Hawaii and Guam and is married to precious Mayra, a native of Mexico. Daughter Melody lives at home and is very active as a church youth leader and sings on the church worship team. Daughter Emily married Marcus in 2014 and both have full time jobs, with Emily working on a teaching degree at the U of H. And their twins, Rachel and Rebekah, are high school juniors who love theater and have performed in musicals such as Narnia and Music Man with National Youth Theater and Christian Youth Theater. Their dog, Marshall, loves to play fetch with his ball over and over and actually brings it back each time for another throw! And finally, their two cats, Topaz and Fudge, pretty much do what cats do, which is sleep and lounge most of each day.
Bob is a founding Elder in his church, Freedom Church on FM 1488, and active in the men's ministry and in oversight of the church's youth and young adult groups.
Knowing you have freedom of choice, why should you choose Good News Bob for your real estate needs? Experience + integrity + communication + knowledge + care & concern + corny jokes = FUN! Real estate transactions can be intense and stressful, but Good News Bob breaks the process down into manageable steps while focusing on your ultimate goal—the final closing!
Why Bob?
---
---
I am always on the lookout for the best interest of my clients and you will witness that in my negotiation skills while dealing with the other parties.
I am not interested in getting a listing; I am interested in SELLING your property, because for me real estate is a passion, not a profession.
I am motivated by each and every transaction I carry out. What makes me stand out from other REALTORS® in Houston is my commitment and hard work.
My proprietary knowledge of Houston homes and town-related issues is unsurpassed, adding considerable value to what I offer property sellers and buyers in Houston.
Skills
---
---
Below are some of the skills possessed by Bob Ochterbeck, making him a preferred choice for assistance when it comes to buying or selling your Houston homes or properties.
Extensive Network
Great Negotiation
Market Knowledge
Tech Savvy
Constant Communications
Social Media Expertise
Integrity And Honesty